Surrounding area
In Nieuwerkerk aan den IJssel you will discover the tranquility of the countryside, while the large cities of Rotterdam and Gouda are just a short distance away. Parc de IJsselhoeve is in the recreational area of Hitland, which offers some great cycling and walking routes through the landscape. A variety of (free) cycling and walking routes are available from the reception at the park.
You can discover the varied natural landscapes by car, bicycle or on foot, from forests to meadows and waters to moors. 
The sludge dredged from the IJssel used to be baked in the field stone ovens to make yellow Dutch bricks. The ovens were fired with the peat that came from the moor. The Mijnlieff brickworks in Klein-Hitland is one of the forty brickworks that are still standing and is now a national monument.
A day at the beach? Just a 10-minute drive away you will experience the feeling of a South European seaside resort on the beach on the Zevenhuizerplas. The beach is a good alternative to the crowded seaside resorts in the summer. On the 'Siciliëboulevard' and 'Maltaplein' you will find not only dining options and ice cream parlors, but also supermarkets.
In the Zevenhuizerplas there is a clear separation between the area for swimmers and water sports enthusiasts. As a result, good, and safe, wind surfing, sailing, diving and rowing are possible.
From the park, you can reach the centre of Rotterdam within 20 minutes. During your stay at Parc de IJsselhoeve, this port city is definitely worth a visit for a shopping trip, a city walk or to discover the cultural hotspots.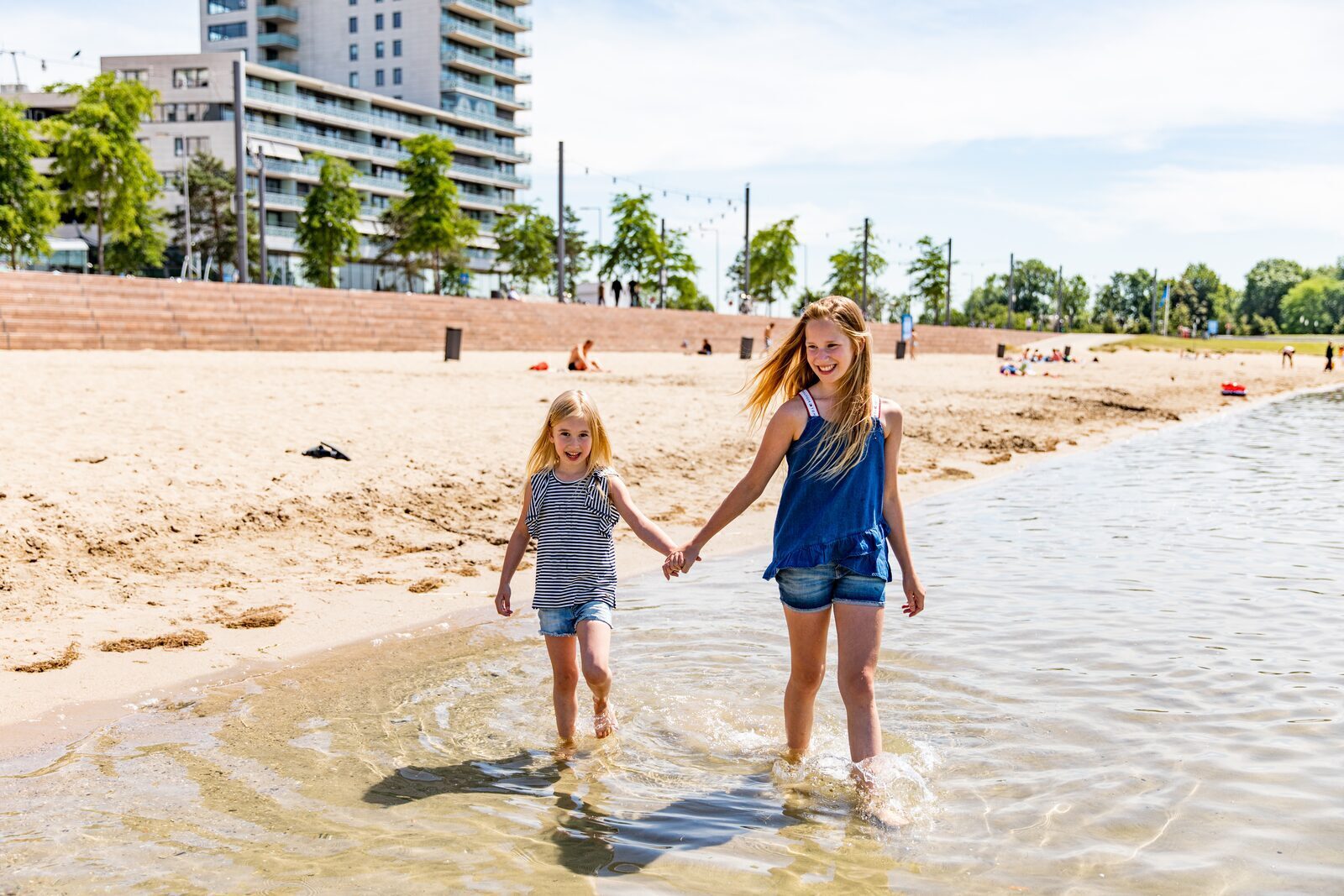 Gouda is also easily accessible from Parc de IJsselhoeve. Between April and August, the Gouda cheese market takes place here every Thursday: a spectacular, nostalgic scene that is a must-see.
On 5 May, the Dutch IJsselrit for classic cars is organised in the village in Zuid Holland.  Over a hundred classic and antique cars and motorcycles make an appearance at the start of this classic car journey. 
In the nearby villages of Ouderkerk aan den IJssel and Capelle aan den IJssel, you can visit various historic windmills and farms. In short, there are all kinds of things to do in and around Nieuwerkerk aan den IJssel for all ages.

Day trips
There are all kinds of things to do on the park itself and in the area surrounding Nieuwerkerk aan den IJssel, for all ages. For example, you could visit one of the many museums, zoos, amusement parks or indoor and outdoor play areas.
In cooperation with Ticketsplus, we offer the best day trips in the surrounding area. Tickets for many of these great day trips can be purchased from the reception at the park.