De Hoge Veluwe National Park is a national park in the province of Gelderland. The park consists of 5,400 hectares of forest, heathland, grass plains, and sand drifts. It covers about five percent of the Veluwe.
This makes the park the largest lowland natural terrain in Northwest Europe & one of the most beautiful national parks of the Netherlands!
De Hoge Veluwe National Park
Behind the gates of De Hoge Veluwe National Park, there is a diversity of plant and animal species. In De Hoge Veluwe National Park there are, among other things, red deer, roe deer, mouflons, and wild boars. For this reason, the park is called the green treasury of the Netherlands: an accessible landscape where peace is clearly noticeable.
In addition to the beautiful nature, the park also owes its appeal to the nationally and internationally renowned Kröller-Müller, which lies in the middle of the Park. The Kröller-Müller Museum has the second largest collection of paintings by Vincent van Gogh and surprises every visitor with its unique sculpture garden.
When you explore the park on foot or by bike, you will feel the peace. You can make free use of one of the 1,700 famous ''White Bikes'' or go on a safari with the forester.
Discover what else De Hoge Veluwe National Park has to offer
5 tips in National Park De Hoge Veluwe
De Hoge Veluwe National Park organizes activities such as workshops, guided tours and excursions every day. There is so much to do in the park that you will need several days to do everything. With an overnight stay in the Veluwe, you can get up after a good night's sleep to fully enjoy the activities at the park.
Want to order tickets in advance for National Park De Hoge Veluwe?

Order your tickets here
In the park, you can do
Walking and cycling
Spotting wildlife
On safari with the forester
Horse riding
Sint Hubertus hunting lodge
Kröller-Müller Museum
Restaurants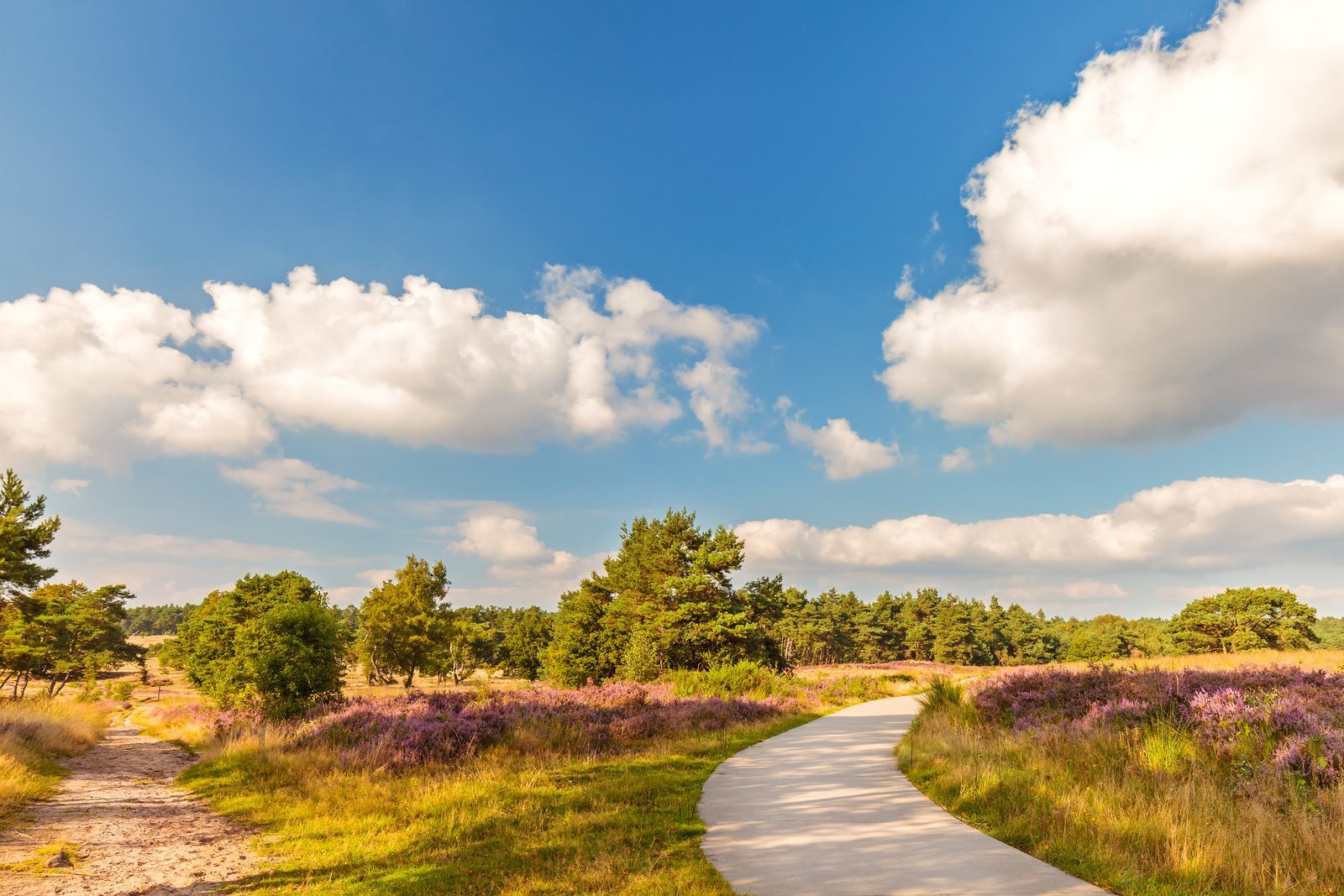 Would you like to purchase a private holiday accommodation near De Hoge Veluwe National Park?
Would you like to enjoy the natural beauty and forests of the magnificent Veluwe all year? If so, buying a holiday accommodation at the Veluwe is the ideal investment. Purchase a private holiday accommodation at one of the five TopParken holiday parks at the Veluwe and enjoy the most beautiful nature area in The Netherlands throughout the year.
Check the possibilities