TopParken proud main sponsor of the international youth soccer tournament in Lunteren
After two years of absence due to the coronavirus, the international youth soccer tournament TopParken Tournament U14 will once again take place in Lunteren on Thursday May 26th and Friday may 27th. Since 2020, TopParken has been the proud main sponsor of this tournament. Among other clubs, the youth teams of Ajax, PSV, Bayern München, Club Brugge and FC Kopenhagen will be participating this year.
TopParken stimulates and supports various (sports) initiatives and charities. The TopParken Tournament U14 is supported because it brings people together and brings youths into action. It also provides unity by hosting the soccer tournament at Soccer Association Lunteren, situated at just 10 minutes from our holiday parks Estate de Scheleberg, Forest Park Ede and Holiday Park 't Gelloo. Entry is free!
About the tournament
With 27 editions, since 1994, the best amateur associations and professional soccer clubs both domestic and from abroad travel to Lunteren for the TopParken Tournament U14. This year once again, the tournament can truly be called an international top tournament. Thanks to participation of international clubs from Belgium, Denmark, Germany and France, the tournament is expected to be bigger than during previous years. The organization has recently been revealing all of the participants on social media channels.
This year's participants are:
✓ PSV
✓ Ajax
✓ FC Kopenhagen
✓ Red Bull Leipzig
✓ vv Lunteren
✓ OSC Lille
✓ Vitesse
✓ FC Bayern München
✓ FC Utrecht
✓ Royal Antwerp FC
✓ Club Brugge
✓ AZ Alkmaar
After some years without the U14 Tournament, we hope to once again see two successful and, most of all, sportive days this year!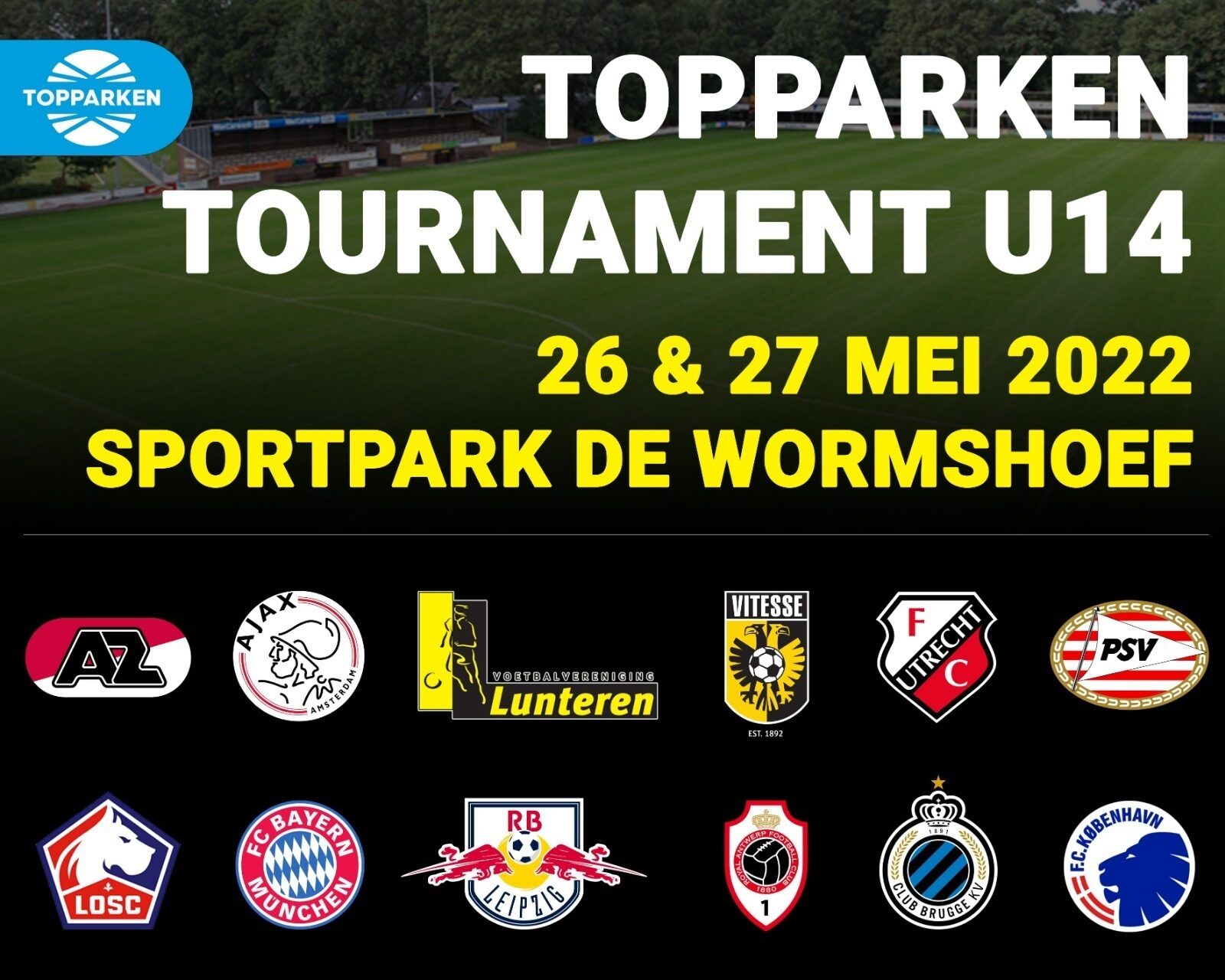 Estate de Scheleberg
Stay at Estate de Scheleberg during the weekend of the U14 Tournament. The holiday park is surrounded by forests, in the heart of the nature of the Veluwe. Discover the natural beauty through the many hiking and cycling routes and unwind completely at one of the luxurious holiday homes or villas afterwards.
Book your stay here
Other holiday parks at the Veluwe
In addition to Estate de Scheleberg, discover our other holiday parks near this tournament as well!