Mini 24-shop
What if you arrive at the park later than anticipated, while the shops are closed, but you still need shampoo, detergent, tampons, coffee, or the like? These small, yet important items are now also available at the holiday park itself. At the receptions you will find 24-shop vending machines, stocked with a variety of products.
Products
We are busy providing all parks with 24-shop vending machines. All of the TopParken holiday parks will soon have these machines. Product list of the 24-shop vending machines:
Toothbrush
Toothpaste
Sanitary pads
Condoms
Paracetamol
Toilet roll
Sunscreen
Bandages
Dishwasher tablets
Rituals shower gel & shampoo
Batteries
Towel
Disinfecting hand gel
Razor blades
BBQ cubes
Lighter
Coin for recycling center
iPhone charger cable
Samsung charger cable
Plug cable phone
Almond round
Potato chips
M&M's
Candy bag
Chewing gum
Coffee
Pickwick Tea
Water
Coca Cola
Coca Cola Zero
Fanta
Red Bull
Beer (can)
Wine (PET-bottles)
Gin Tonic (can)
Drawing pen
Pacifier
Swimming diaper
Floaties
Mosquito repellent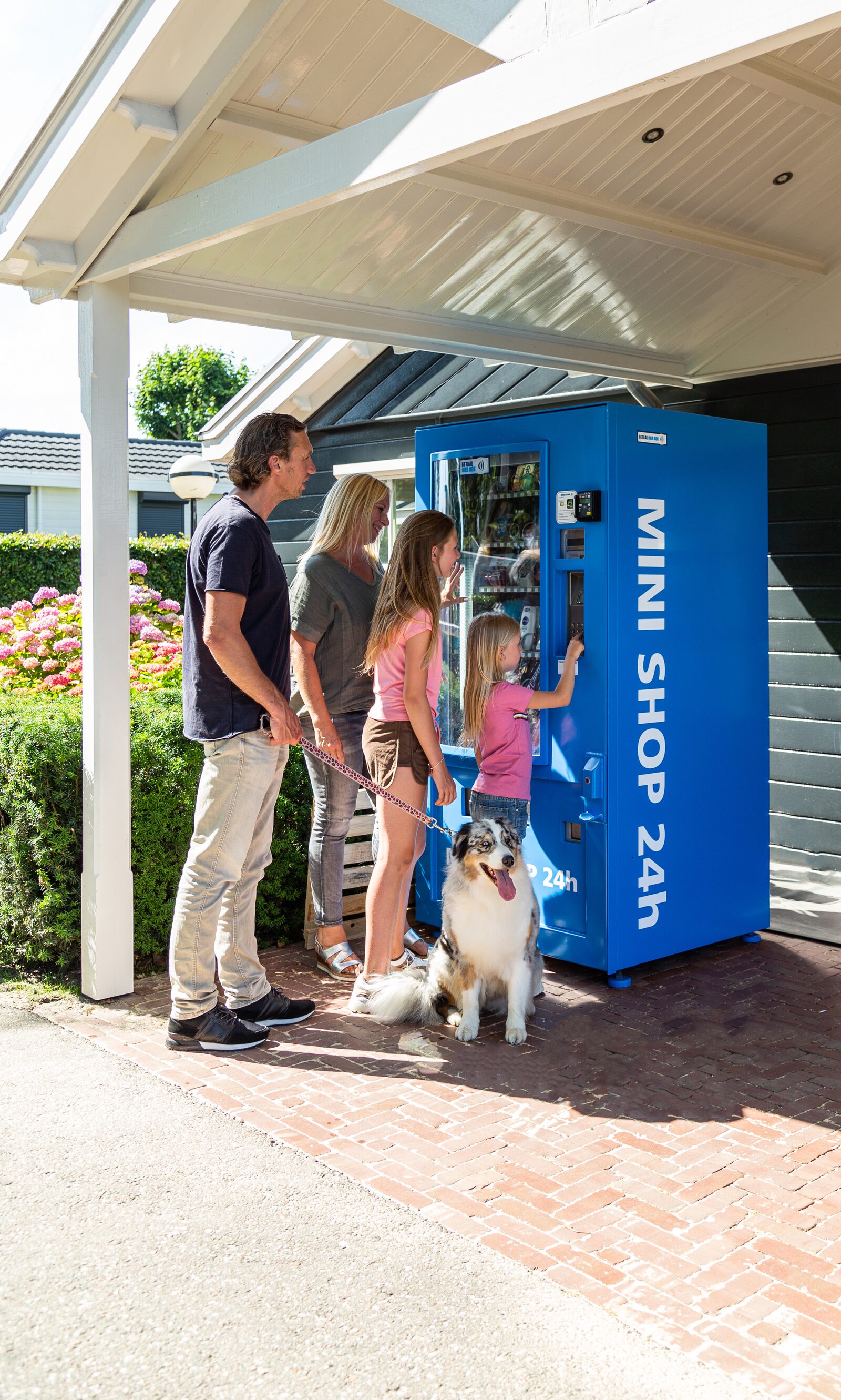 Payment method
At these machines it is possible to pay with your debit card (contactless as well) or with coins.