Easter at TopParken
At TopParken, all vacation guests will receive Kipster eggs this Easter; especially for your Easter breakfast or brunch! Kipster, the most people, environment and animal–friendly chicken farm in the world, according to Volkskrant newspaper.
We, as TopParken, are namely committed to sustainability. On the one hand by making our products, processes and services step by step more sustainable, and on the other hand by stimulating sustainability around us.
About Kipster
Kipster is a livestock farm that focuses on the quality of life of the animals. At Kipster, they are convinced that as long as people consume animal products, we have a common duty to treat these animals with respect. Their main value is respect for life and nature.
At Kipster:
They put animal well–being first.
Chickens roam freely in a simulated, natural environment and roosters are spared.
Food waste is prevented; 95% of the chicken feed consists of residues from, for example, bakeries.
They produce CO2–neutral eggs; the company is the first in the world to do this.
They use the most durable egg carton out there.
Curious about what else Kipster is doing to put the welfare and health of animals and humans first?
More information about Kipster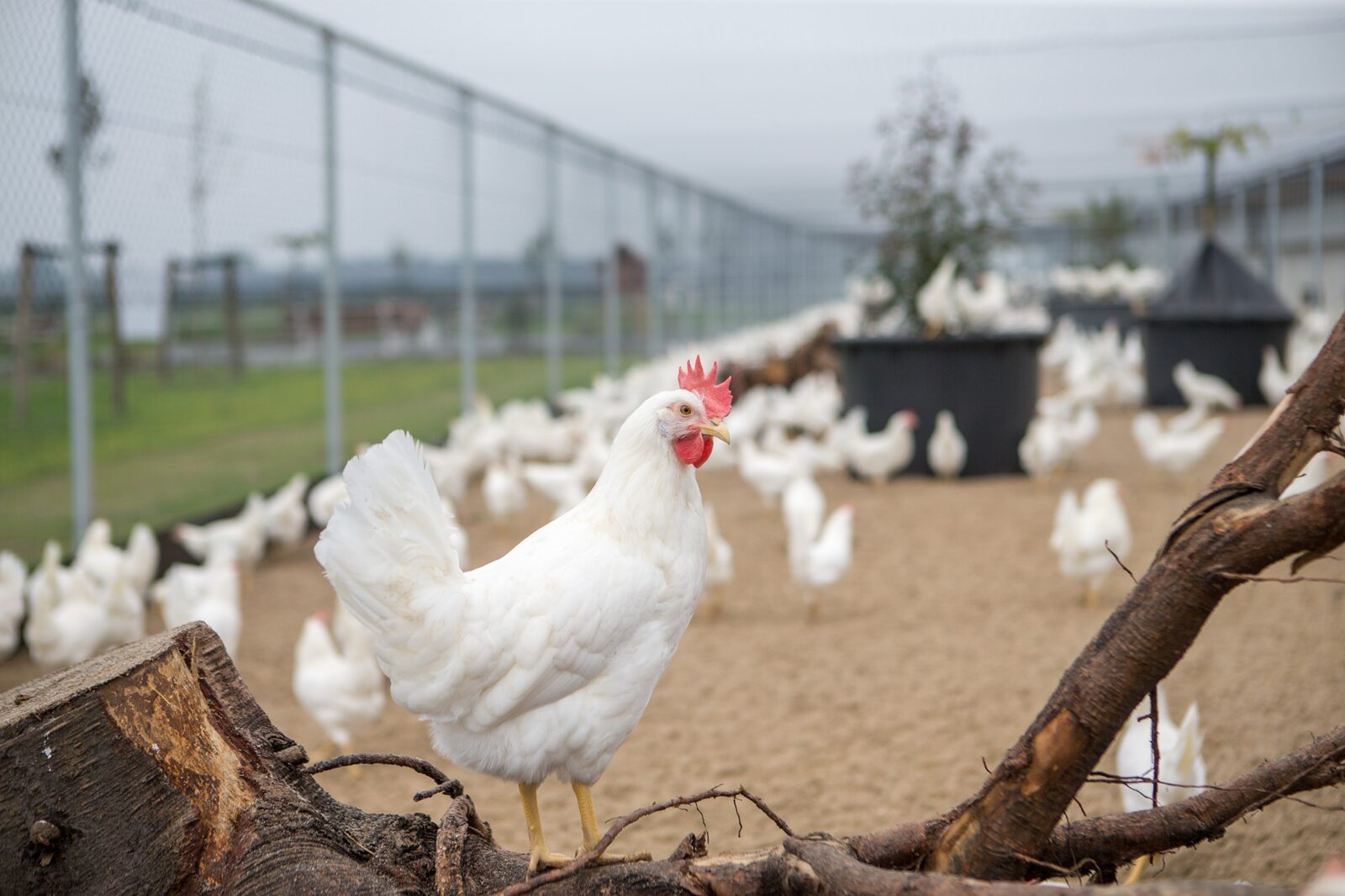 Sustainable business plan from TopParken
At TopParken, sustainability is very important to us. That is why we have chosen this year to provide you with delicious, sustainable eggs that you can use for Easter breakfast, for example. This way you can honestly and deliciously enjoy environmentally, animal and people–friendly eggs from Kipster.
Take a look at all of our vacation parks
What does Kipster do?
A chicken is more than the sum of the number of eggs it lays, the food that she eats and the manure she leaves behind. It is an animal with a brain and a nervous system, with desires and feelings. Kipster has learned that animal–friendly livestock farming is virtually impossible. Because no matter how you look at it, you deprive the animal of the freedom to behave naturally, and eventually you have it slaughtered. But as long as people want animal products, we have a common duty to treat the animals with respect for their "being".
Best possible well–being
The main value is respect for life and nature. The well–being and health of animals and humans are paramount in Kipster's actions.
Saving roosters
They try to give the brothers of the chickens a good life. Kipster does not kill them (as usual) as soon as they hatch, but lets them grow to eat them.
Closing cycles
The chickens eat a specially developed feed from leftovers from, for example, large bakeries. This way they contribute to a better environment and prevent waste. They, therefore, do not need fields to grow chicken feed.