Experience Xtreme Virtual Reality during your stay
In July and August, you can experience the magic of virtual reality during your stay at one of our holiday parks. The Xtreme Virtual Reality simulators guarantee an amazing experience in 5D!
Xtrematic Sim
You don't have to go to any black runs to live extreme experiences, jump from airplanes, visit amusement parks, walk through a park with dinosaurs or cycle down a mountain on narrow trails. During your stay, you can feel all of this with the Xtrematic Sim. Thanks to the 3D-screen combined with special effects (wind, vibrations and sound), a reality is created in the virtual world.
When will the Xtrematic be at your favorite holiday park?
The virtual reality experience will visit almost all of our holiday parks.
| | |
| --- | --- |
| Residence Valkenburg | July 12th & August 30th, 2022 |
| Holiday Park de Wielerbaan | July 16th, 2022 |
| Resort Veluwe | July 19th, 2022 |
| Holiday Park Beekbergen | July 21th and August 13th, 2022 |
| Parc de IJsselhoeve | July 24th, 2022 |
| Estate de Scheleberg | July 26th, 2022 |
| Holiday Park het Esmeer | July 28th, 2022 |
| Residence de Leuvert | August 2nd, 2022 |
| Park Westerkogge | August 4th, 2022 |
| Holiday Park 't Gelloo | August 16th, 2022 |
| Forest Park Ede | August 19th, 2022 |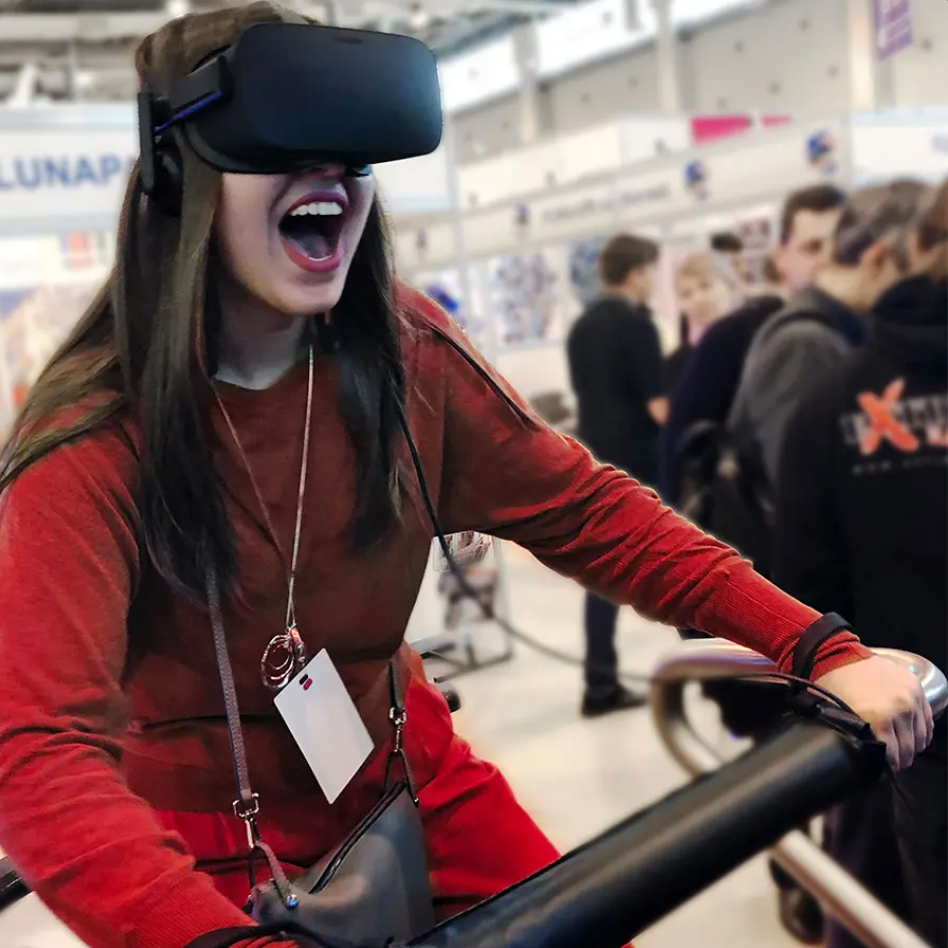 Holiday Park Beekbergen
In addition to the virtual reality experience, enjoy tranquility and comfort at Holiday Park Beekbergen. The holiday park is situated near the Veluwe, in the heart of the forest. Other than the forest, you will find vast heath fields, sand drifts and farmlands in the area. Various cycling and hiking routes offer the perfect opportunity to explore the unique environment during your vacation.
The highly complete holiday park with an outdoor swimming pool, sports field, playground and restaurant is perfect to get away for a little while. Thanks to the dog playground at the park, your loyal pet can have a great time during your vacation as well.
Book your vacation at Holiday Park Beekbergen here
Résidence de Leuvert
Are you looking for some typical Brabant good atmosphere? If so, opt for a stay at Résidence de Leuvert in Cromvoirt. The natural location guarantees a pleasant stay. At walking distance from the holiday park is recreation lake De IJzeren Man for a refreshing dive in the water or a walk around the area. Don't miss out on a visit to De Loonse and Drunense Duinen National Park. And most of all, don't forget to explore 's Hertogenbosch!
In addition, the comfortable and luxurious holiday homes ensure optimal relaxation in your own country. For some extra luxury, the holiday park in Cromvoirt has holiday homes with a private sauna. It also has a heated outdoor swimming pool and there are various indoor and outdoor play facilities. In short: a wonderful place to spend some time together.
Book your vacation at Résidence de Leuvert here