Last weekend, Saturday April 13th and Sunday April 14th, feel good blogger Curvacious.nl stayed with her family at TopParken in Landgoed de Scheleberg. She wrote a very nice blog post about this experience.
A weekend getaway @ TopParken Landgoed de Scheleberg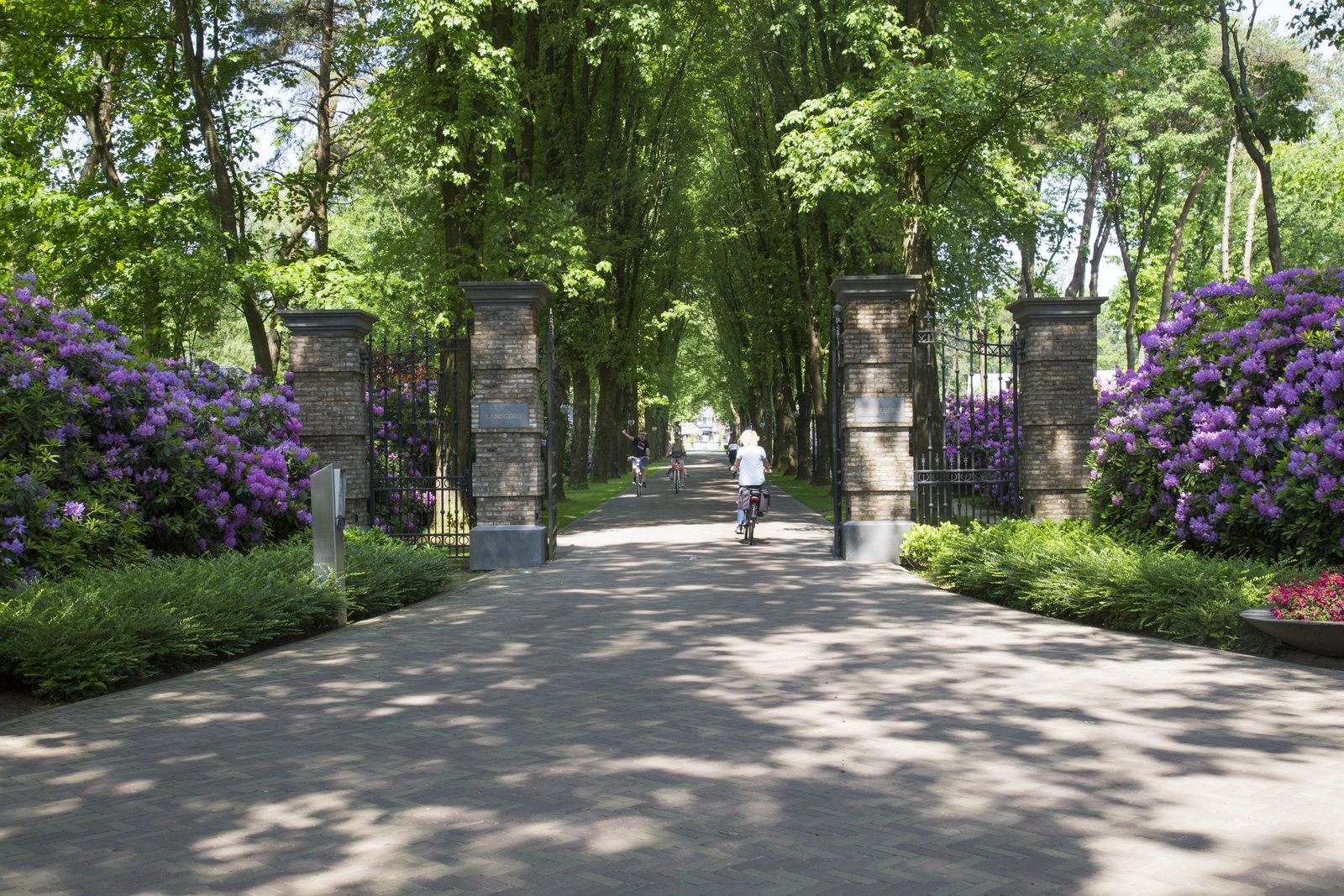 If you're following me on social media, you will probably have noticed: we went away for the first time with the four of us. We were invited to spend a weekend at TopParken Landgoed de Scheleberg in Lunteren. Practically around the corner and close to home, but still a true holiday feeling. In this article, I would like to tell you more about the park and about what we did during the weekend! 
TopParken Landgoed de Scheleberg
In the middle of the Veluwe, at the edge of the forest in Lunteren, you'll find the beautifully landscaped TopParken Landgoed de Scheleberg. A holiday park where you don't need to get bored for a single moment, if only because you can walk or cycle straight into the beautiful natural surroundings. In the park itself, there's also plenty to do. From tennis court, football field, table tennis table, volleyball court and playground to heated outdoor pool and paddling pool with sunbathing lawn, entertainment programme during high season, kids club and animation team. Of course there also is a very good restaurant with terrace.

From the moment you enter the estate – through a beautiful gate and long lane with trees – you already feel 'away from home'. It's clear that they gave a lot of attention to the roads, reception and the restaurant, but the accommodations themselves and the greenery also look well maintained. And I tip my hat for the staff! We received a warm welcome and were met with a friendly attitude when checking in and/or in case of questions.
The accommodation
We stayed in the 5-person comfort type, with open plan kitchen, equipped with everything you need, a spacious living room, bathroom with walk-in shower, a bedroom with bunk bed and a single bed, a bedroom with a large double bed and a nice terrace near the house. The attention to details is clear inside. Everything feels homely and 'complete' because they used good materials and nice details for furnishing and styling. Leather chairs, beautiful designer furniture, accessories, plants, standard made beds on arrival, very good Wi-Fi and even a cover on the sofa. It's great to have such a beautiful spot in the middle of nature as a home!
The surroundings
Nature lovers will certainly enjoy this area. You're in the middle of the Veluwe in the forests of Lunteren. You can enjoy wonderful hikes and cycling tours and you can quickly reach National Park De Hoge Veluwe with for example the Kröller-Müller Museum and the Museonder. We went for a wonderful walk (nicely with Cate in a sling, so no hassle with bumpy forest paths or strollers) and we even enjoyed some cycling on the famous white bicycles in these beautiful natural surroundings.

Of course there are many villages and cities to visit in the area, like Ede, Otterlo and Bennekom. We, however, choose to visit Ouwehands Dierenpark. This is one of our favorite zoos in the Netherlands and we usually go there a few times a year. The giant pandas are always imposing and some animals had babies. The sea lion show is great, watching the feeding is still Shae's favorite (certainly at the monkeys!), playing in RavotAapia – Europe's largest indoor playing jungle – and eating pancakes at "Het Berenbos" completed our day trip.