Tips for a weekend getaway with your dog
The search for pet friendly accommodation at a holiday resort can be quite challenging. Fortunately, you and your four-legged friend are most welcome at the holiday addresses of TopParken. Experience a relaxing weekend getaway with your dog or seek out adventure instead. To ensure that your dog will also enjoy some quality time with its owner, we have listed a number of useful tips in this article. This way, you'll enjoy the time together in a new environment to the fullest. Are you also curious about our eight helpful tips for a weekend getaway with your dog? Then please continue reading.
Recommended destination 1 - The Dutch coast
Stroll with your dog along the endless beaches of Noordwijk and Egmond. You have a choice of three holiday resorts by the sea.
Recommended destination 2 - The Veluwe
Dense forests and wonderful heathlands. Discover it with your dog from one of our six resorts in the Veluwe.
Recommended destination 3 - South Limburg
Rent a holiday home in South Limburg together with your dog. Thanks to the rolling hills, you'll really feel like you're abroad.
Tip 1 - Pick the right destination
Have you decided to go out with the four-legged friend? Then you have made a good choice. After all, nothing beats a holiday with your dog in the Netherlands. Our country has countless beautiful places that are more than suitable for both dog and owner. Whether you like to stay by the water or prefer a holiday in a forest: the choice is huge. Moreover, TopParken has several addresses where you can optimally enjoy your time in a different environment. Can you already feel the holiday excitement?
Tip 2 - Get from A to B safely
Enjoying some time together in the Netherlands is something to look forward to. Indeed, everything is nearby, so you don't have to spend hours in the car; you'll be able to drive to holiday bliss in no time. You're probably already daydreaming about your holiday home, but please take some time to consider the safety of you and your dog. To transport yourdog safely, it's recommended you place a dog bench or special car belt for dogs in your car. This way you will arrive at your destination safely.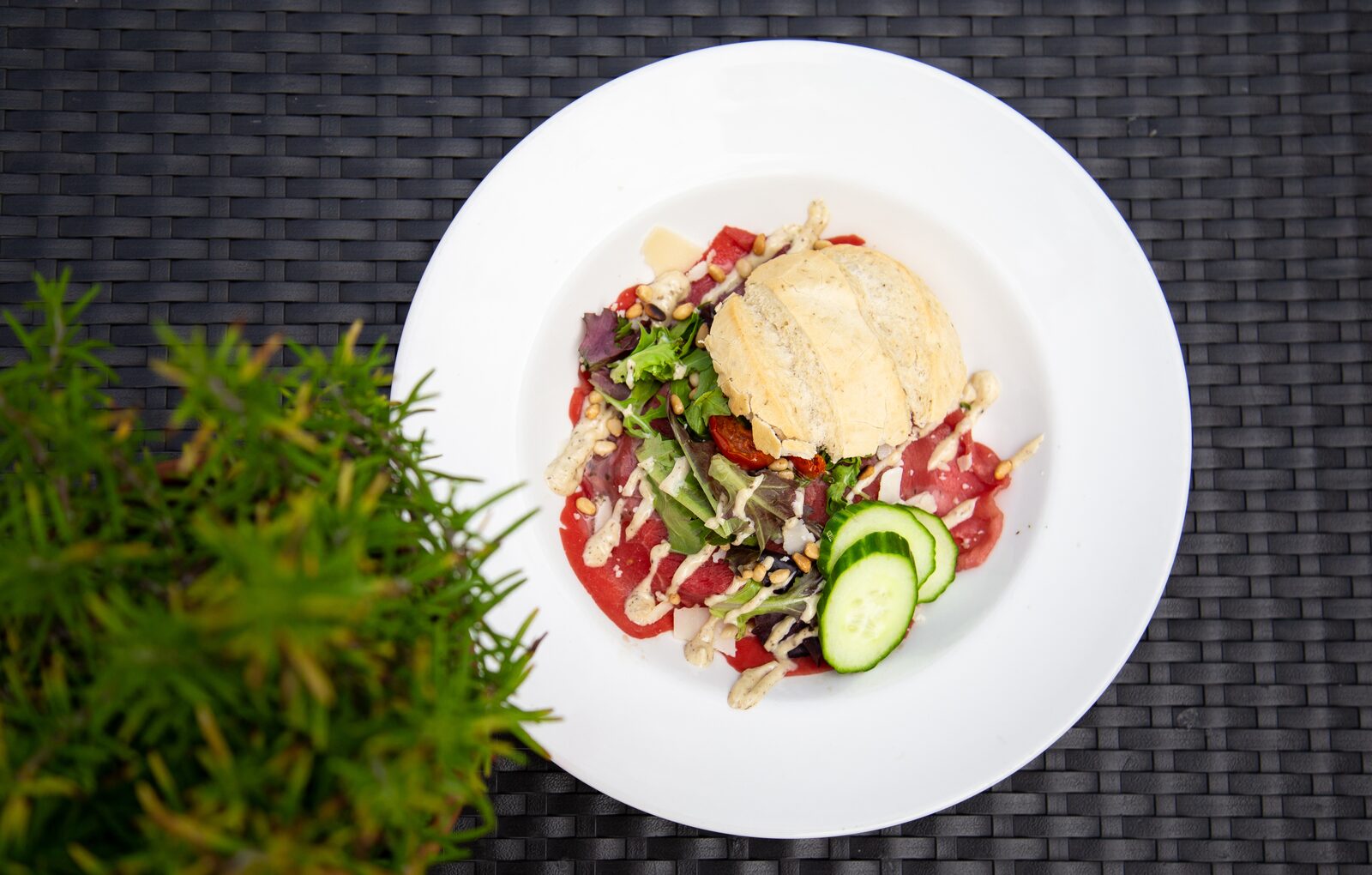 Tip 3 - Provide adequate entertainment
After a hectic and busy period, you're probably planning to let all those worries slip away from you and enjoy some 'me time' for a while. If your dog loves being active, you would do well to provide plenty of entertainment. Therefore, please make sure to pack your dog's favorite toys so that the whole family can fully enjoy the weekend getaway with your dog.
Tip 4 - Create a private space for your dog
Once you arrive at your destination, you'll likely want to enjoy the weekend getaway with your dog to the fullest and not think about home for a while. Although you are staying in a lovely environment, it may be nice for your dog to have a familiar place in your holiday home. This is easily accomplished with the help of the dog's own basket or rug, so please make sure not to forget to bring those with you.
Tip 5 - Venture into the Dutch countryside
You can't make a dog happier than with a walk through nature. That is why a stay at a holiday park on the Veluwe, a weekend away with the dog at a holiday park near the water in the Netherlands or a holiday at a holiday park in South Limburg the ideal choice. Although you are allowed to let the dog run free in many places, it is wise to find out where the dog does not need to be leashed. It is also useful to bring a leash or hip leash for the areas where it is needed. Let those lovely walks begin!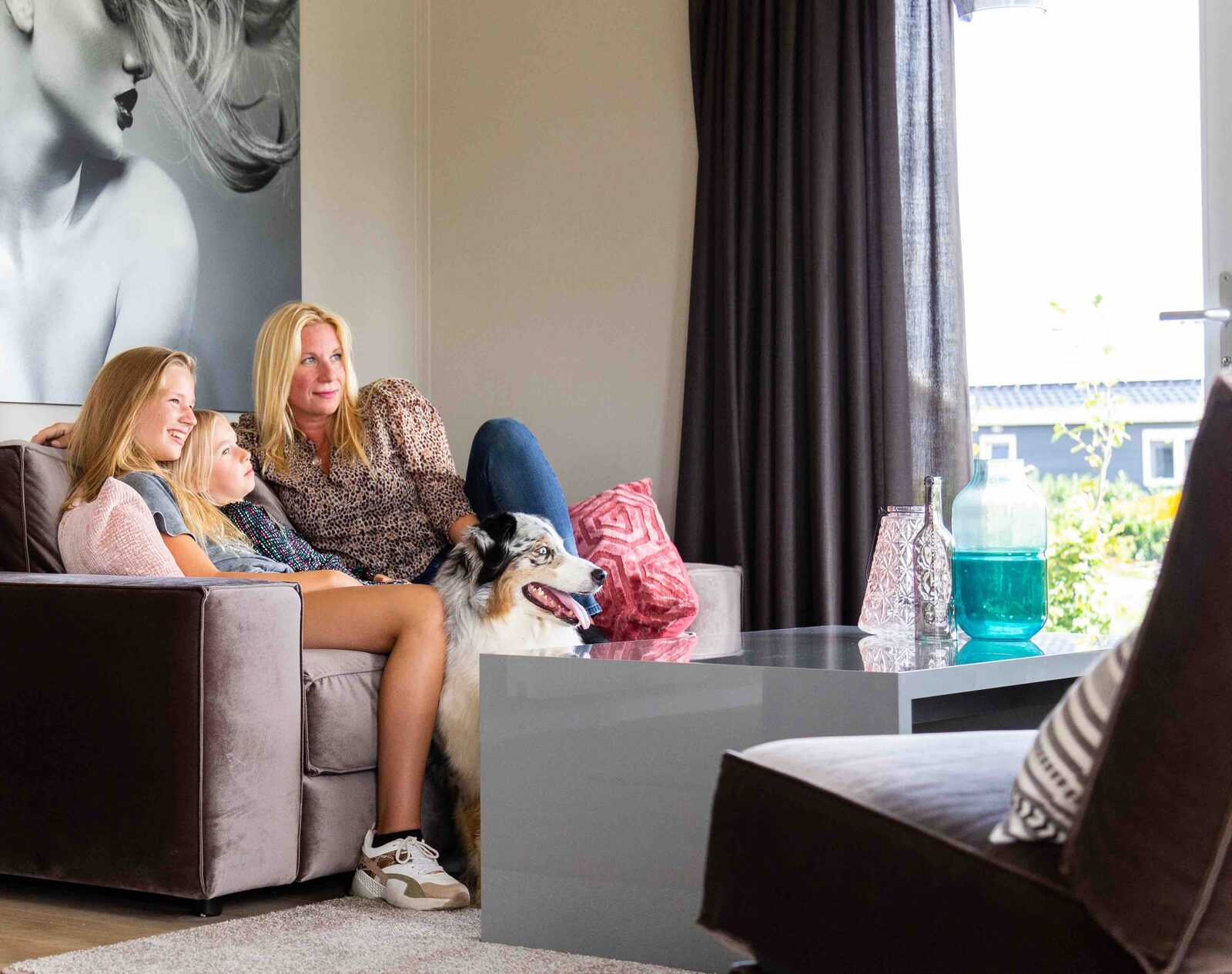 Tip 6 - Schedule plenty of rest
There are countless places where you can fully enjoy a weekend getaway. Of course, we understand that you will want to see something of the surroundings during a stay in the Netherlands. So go out and enjoy everything the Netherlands has to offer! However, please make sure that you and your dog get enough rest as well. That way you will have enough energy and you will come home rested.
Tip 7 - Be prepared for anything
Whether you've booked a last minute weekend getaway with your dog or whether you've been planning the holiday for months: it's important to prepare well before you head off. That way, you won't encounter any unexpected surprises and your holiday fun won't be interrupted. Essentials for your dog that shouldn't be missing? A first aid kit and tick forceps. Unfortunately, accidents happen and if something goes wrong while walking or playing, you will be able to quickly take care of your dog.
Tip 8 - Avoid medical mishaps
A last minute in the Netherlands together with your dog is lovely indeed, but please make sure that your preparations for your dog are done in advance. Therefore, find out in advance where the nearest veterinarian is located, should you need it. In addition, think about special food and medication if necessary for your dog. By doing so, nothing will stand in the way of a carefree holiday!
Weekend getaway with your dog at TopParken
Would you like to book a last minute weekend getaway with your dog? Then TopParken is the place to be. Dogs are allowed in the pet friendly accommodations at all of the TopParken resorts. Do you have two four-legged friends instead of one? Then you are also welcome, because you are allowed to bring a maximum of two dogs per accommodation. Don't wait any longer and book your weekend getaway with the dog today.
Book a weekend getaway with your dog
Check out our other blogs: