Tips for an unforgettable holiday with your baby 👶
Did you recently become the proud father or mother of a little one? Don't let it stop you from booking a weekend trip or holiday. Going on holiday with your baby for the first time can be tense. But it's mostly very fun! Get new impressions together, fully enjoy yourselves, and create the best holiday memories. And that tension you experience? We'll help you release it with our 6 tips for a holiday with your baby! Are you reading along?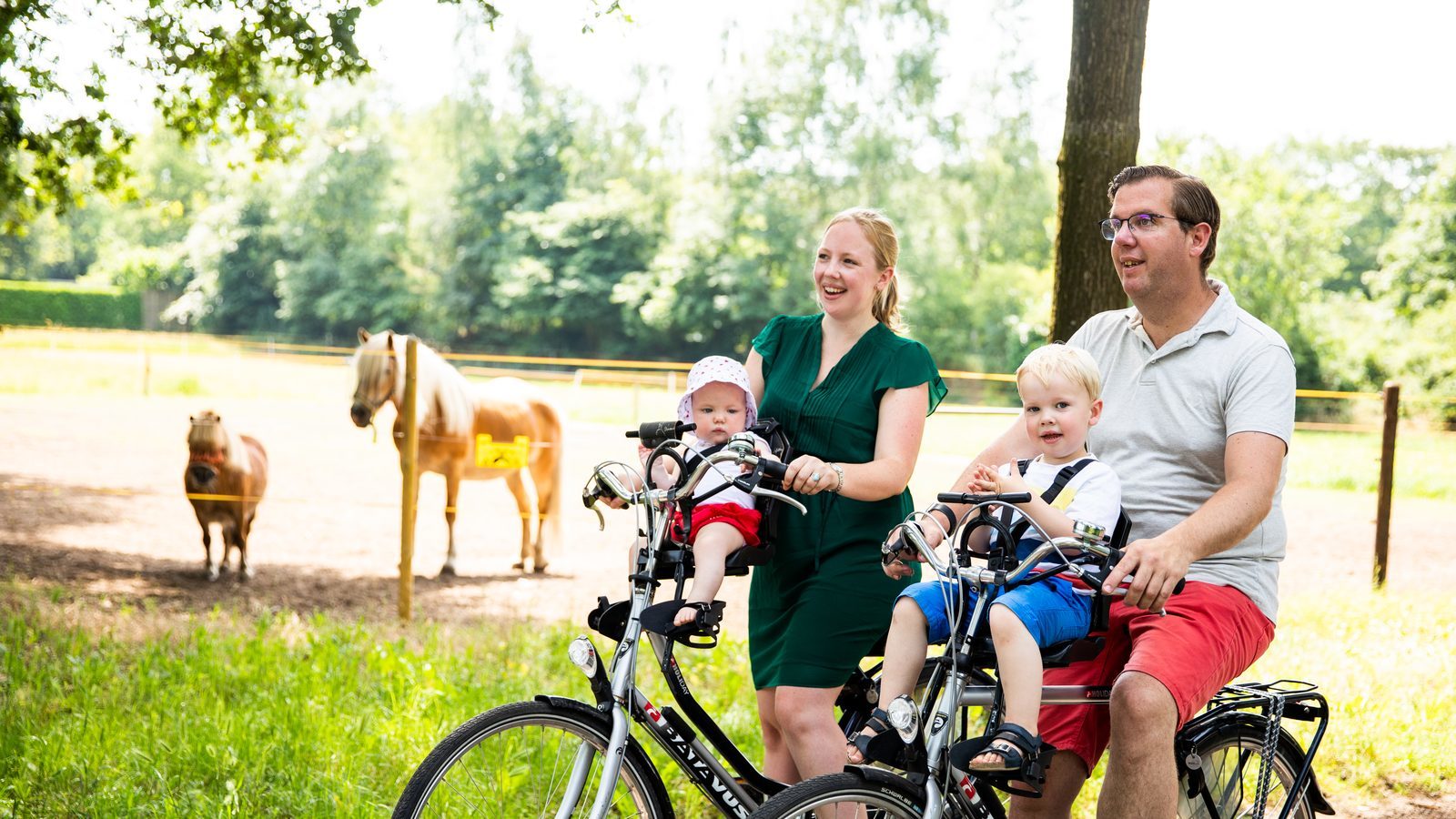 🏠 Choose a destination near home
Going on holiday with your baby for the first time is rather tense. So it's wise to carefully consider your holiday destination. You might want to go for a domestic holiday: nice and nearby, you speak the language, and you can be sure everything's fine here in terms of safety, hygiene, and quality of health care. That's one thing less to worry about! Our tips for a holiday with your baby? Recreation park 't Gelloo and Resort Veluwe are our most kid-friendly holiday parks. Create great holiday memories together on the beautiful Veluwe!
Tip two: choose to travel with your baby by car! Flying to faraway destinations or a ride on a busy train can give a lot of stress. So just take the car, and drive to your holiday destination at your own pace. An additional advantage: you're not limited in terms of luggage, so you can load up the car with everything you need. Tip: Buy a proper car seat and car sunshade, and occasionally sit in the back seat to keep your baby company. Don't make the drive too long, so come and enjoy yourself at our parks in the Netherlands.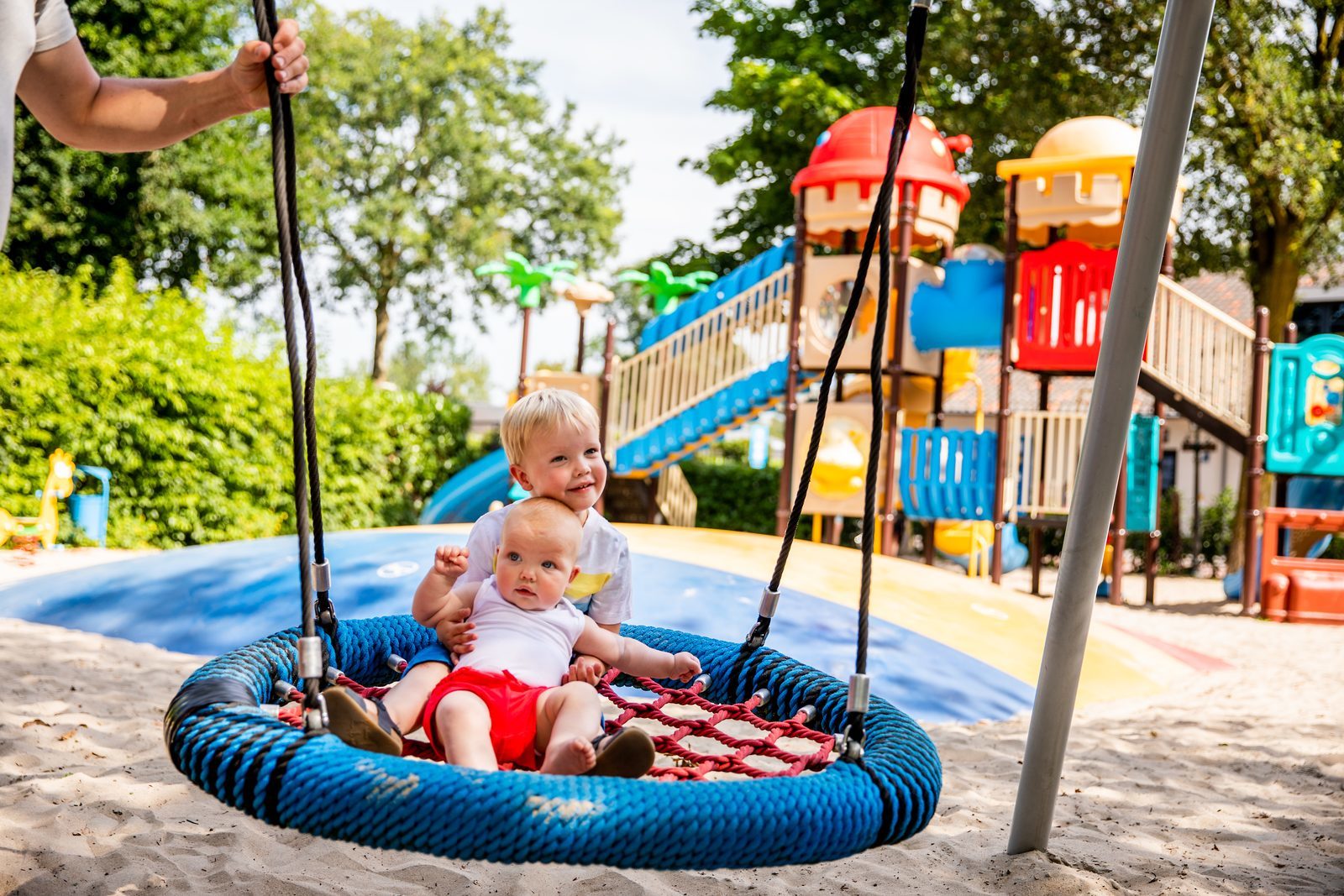 📝Discard your holiday schedule
Going to a town in the morning, have lunch somewhere, hike through the forest in the afternoon, go out for dinner at the park in the evening, and then play games in your accommodation. Sounds great, but you can immediately discard this packed schedule when you're traveling with a baby. Everything takes longer, and don't forget the naps and food/drink inbetween. So the theme is: just go with the flow! It's about enjoying yourselves and making memories together, not about seeing and doing as much as possible. A schedule will only generate stress, so live in the moment and see what the day brings you!
👶 Choose a baby-proof accommodation
A tip for a holiday with your baby: pick an accommodation where you can enjoy yourself together with your little one without any worries. Can a baby cot be put in the home? Can you park the car next to the accommodation, so you can easily unload the buggy, diapers bag, and baby car seat? Sure, that's no problem at TopParken holiday homes! In our holiday homes you'll also have a large kitchen (cook yourself!), multiple bedrooms, and a spacious garden with patio. That last one is great when you want to enjoy the sun for a bit, while your baby is sleeping well in the holiday home.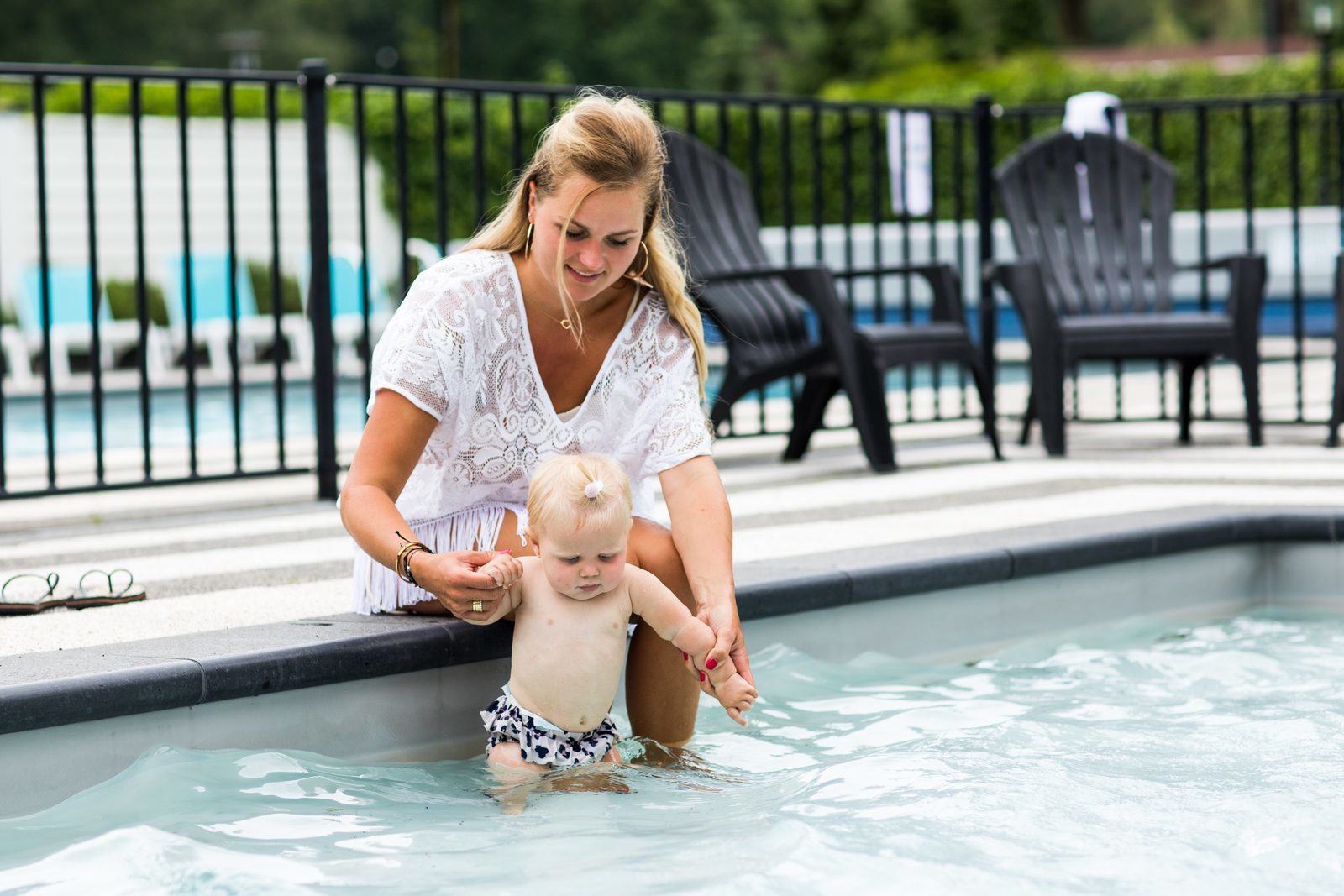 🤿 Make sure facilities are nearby
One of our tips for a holiday with your baby? Check the facilities at the holiday park! At TopParken you'll be in the right place in terms of facilities. At most parks, you can splash around together in a shallow pool, enjoy yourself on the terrace of our restaurants, and rent a bicycle (with baby seat) to explore the area together. Everything is within reach! That's lovely, because you'd surely not want to first drive for half an hour for a pool or restaurant.
💼 Don't forget to pack everything
Are you afraid you're forgetting something? It's important to take the right things with you, especially for a holiday with your baby. The most important things you really cannot forget? Factor 50 sun cream, entertainment for your baby (toys, books, etc.), their favorite stuffed toy, a pacifier, baby wipes, baby food, and diapers. Need a complete packing list so you'll never forget anything again on holiday? We created a holiday checklist!
Enjoy yourself at TopParken together with your baby
We understand: traveling with your baby is rather tense. But using these six tips, you'll be well-prepared and only need to do one more thing: fully enjoy yourself and create the best memories together. And one final tip from us: go for a stay outside the busier holiday periods. You probably aren't bound to school holidays with your baby, so we recommend coming in June or September, for instance. It will be nice and quiet and there will be lots of space and privacy! Will we see you soon at one of our holiday parks?