Book a holiday in May now 🌼
A holiday in early May is the perfect time for a short or longer break in the Netherlands. Officially, the Dutch May School Holiday is one week, but some schools choose to extend it to two weeks. So there is plenty of time to (re)discover the Netherlands! The various TopParken holiday resorts, spread throughout our country, offer the perfect starting point to do so. Why should you book a holiday in May now? In this blog, we give you 5 reasons.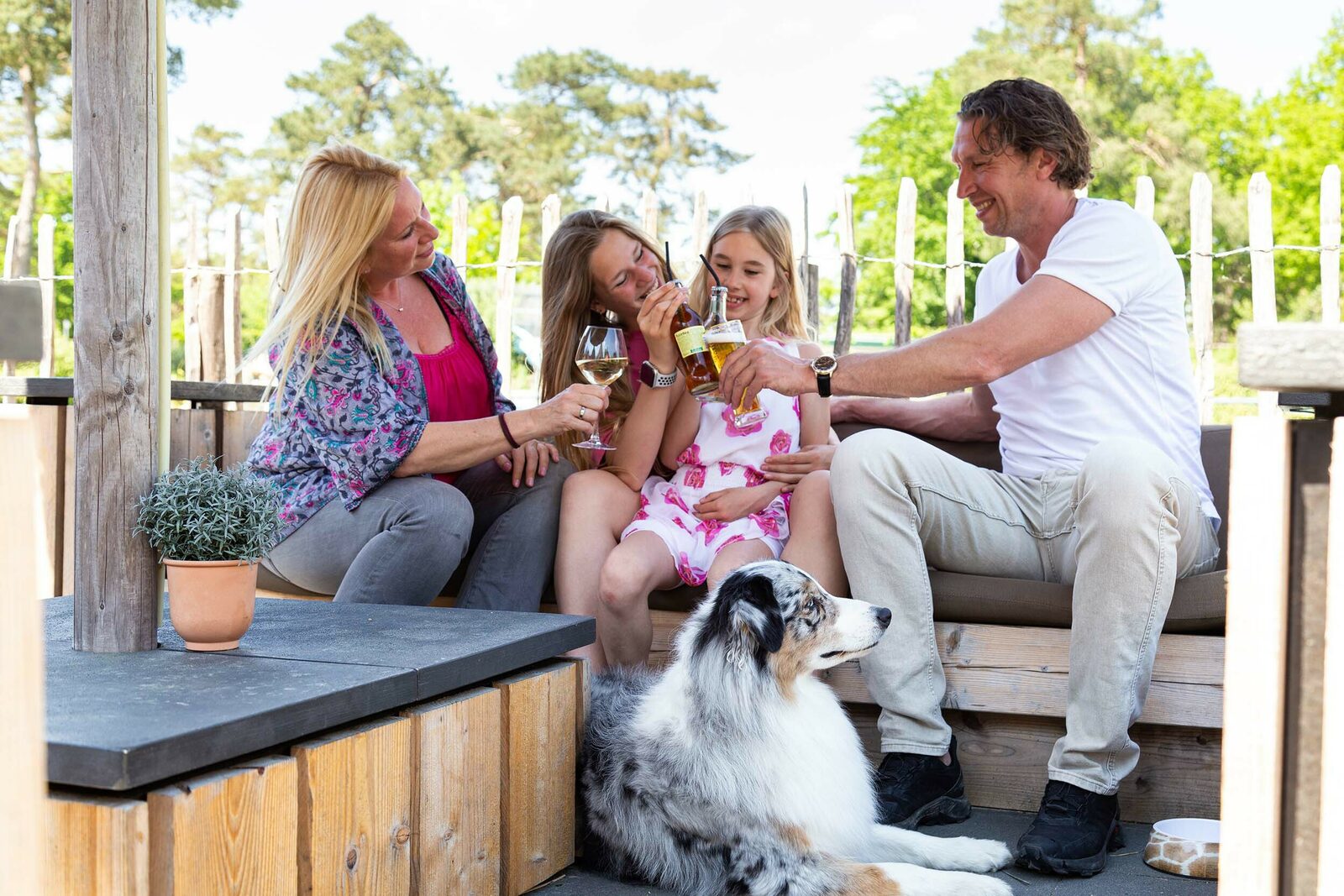 🤑 You benefit from an early bird discount
Booking a holiday at one of our holiday resorts 30 days in advance? Then you will receive a 10% early bird discount on your stay. So book your holiday in May early and save on your accommodation. This means you will have more money left over for fun things to do. A smart choice!
🤩 Look forward to the good times
Booking in advance = more pre-fun! The earlier you book, the more time you have to look forward to your holiday. Let the countdown begin! In addition, it's nice to know that your holiday in May is already set. So you can wait stress-free and carefree until your holiday actually begins!
✍🏻 More time for holiday plans
One advantage of booking your holiday in May in advance? You will have plenty of time to make plans. And there are so many fun holiday getaways in the Netherlands! Map out the best hiking and cycling routes, consider which cities you want to visit, search for nice hot spots and restaurants, or start booking your tickets for the zoo or an amusement park. That way you will have one thing less to think about during your holiday, and you can enjoy the things that really matter: making holiday memories together.
☀️ Just book it, because you can
Do you actually need a reason to book a holiday in early May? No, of course not! Book your holiday in May simply because you feel like it, because you deserve it, because you want to surprise your family, or because you want to spoil yourself. Whatever the reason, a May holiday in the Netherlands is always an excellent idea.
Holiday in May at TopParken
The early bird discount, the supply that is constantly decreasing, lots of fun and extra time to plan your activities. These are all reasons to book your holiday in early May now! At TopParken, we do everything we can to make your life easier and to ensure you have a wonderful time. Creating holiday memories together, that's what it's all about. We offer holiday homes in the Veluwe, in the Achterhoek, in South Limburg, in Brabant, on the banks of the IJsselmeer, near Rotterdam, among others. The choice is yours! One thing is for sure: you will always enjoy excellent facilities, such as a swimming pool, restaurant, and bike rental store.
Will we see you at one of the TopParken holiday resorts this May?