Extensive menu
Lunch, dinner, and drinks
Three-course options menu
You are more than welcome at Brasserie de Wildebras for a delicious lunch, a (big) dinner or a refreshing or warm beverage. The pleasant family restaurant has been fully renovated recently and the menu is updated regularly. Enjoy a delicious lunch, various wild game dishes or the extensive three-course menu with your group. Complete the afternoon or evening with a tasty wine or a homemade dessert.
And the children? They will have an amazing time at the large indoor play attic or the FunBowling lane.
For current opening hours, the menu, reservation options and more!
Brasserie de Wildebras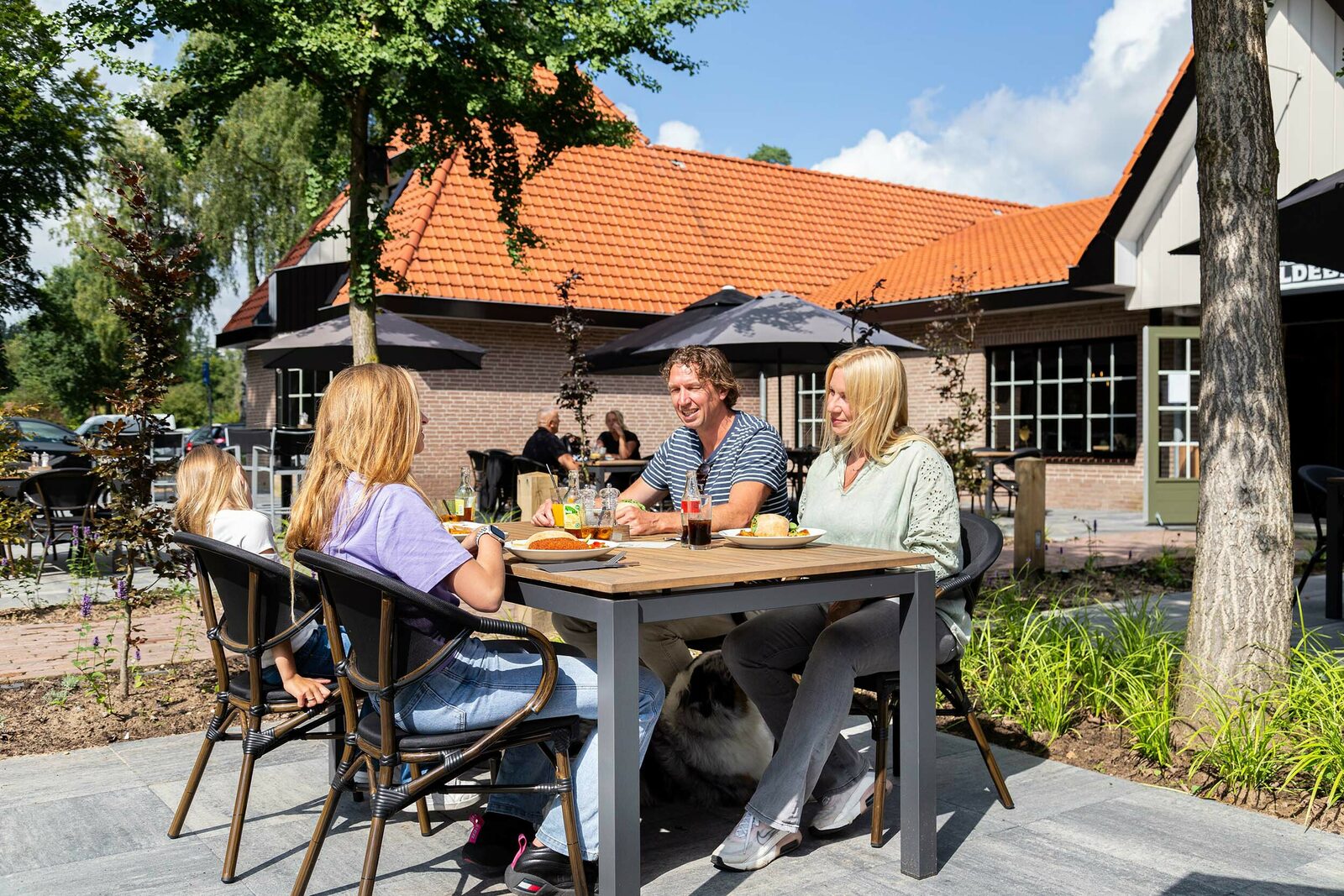 Contact details
View our website here, contact us by telephone on 0577 462 936 or send us an email.
Send us an email
Cafeteria
You can also find a cafeteria at Brasserie de Wildebras. Here, you are welcome for the best fries and snacks.