Information regarding the Coronavirus (COVID-19)
TopParken follows the developments of the coronavirus very closely. We are in daily contact with the National Institute for Public Health and the Environment (RIVM) and the Public Health Department (GGD) so we always have the correct and latest information. We follow their advice closely. The guidelines can be found on the website of the Rijksinstituut voor Volksgezondheid en Milieu (RIVM).

Below we answer frequently asked questions about the consequences of the coronavirus on your vacation.
Facilities opened again
As a result of the eased measures from the RIVM, facilities at our holiday parks are once again opened. For instance, the restaurants, the indoor and outdoor swimming pools, and playgrounds are opened again. It goes without saying that we meeting the requirements set by the RIVM in this matter.
Our holiday resorts are open
In consultation with local authorities, we have decided to keep our holiday resorts open. Our holiday resorts are spacious and our holiday homes each have a spacious garden, so you do not have to come into contact with other holiday guests. You are therefore welcome at TopParken. Indeed, we have taken the appropriate safety and hygiene measures at our holiday resorts. We ask you to follow these guidelines.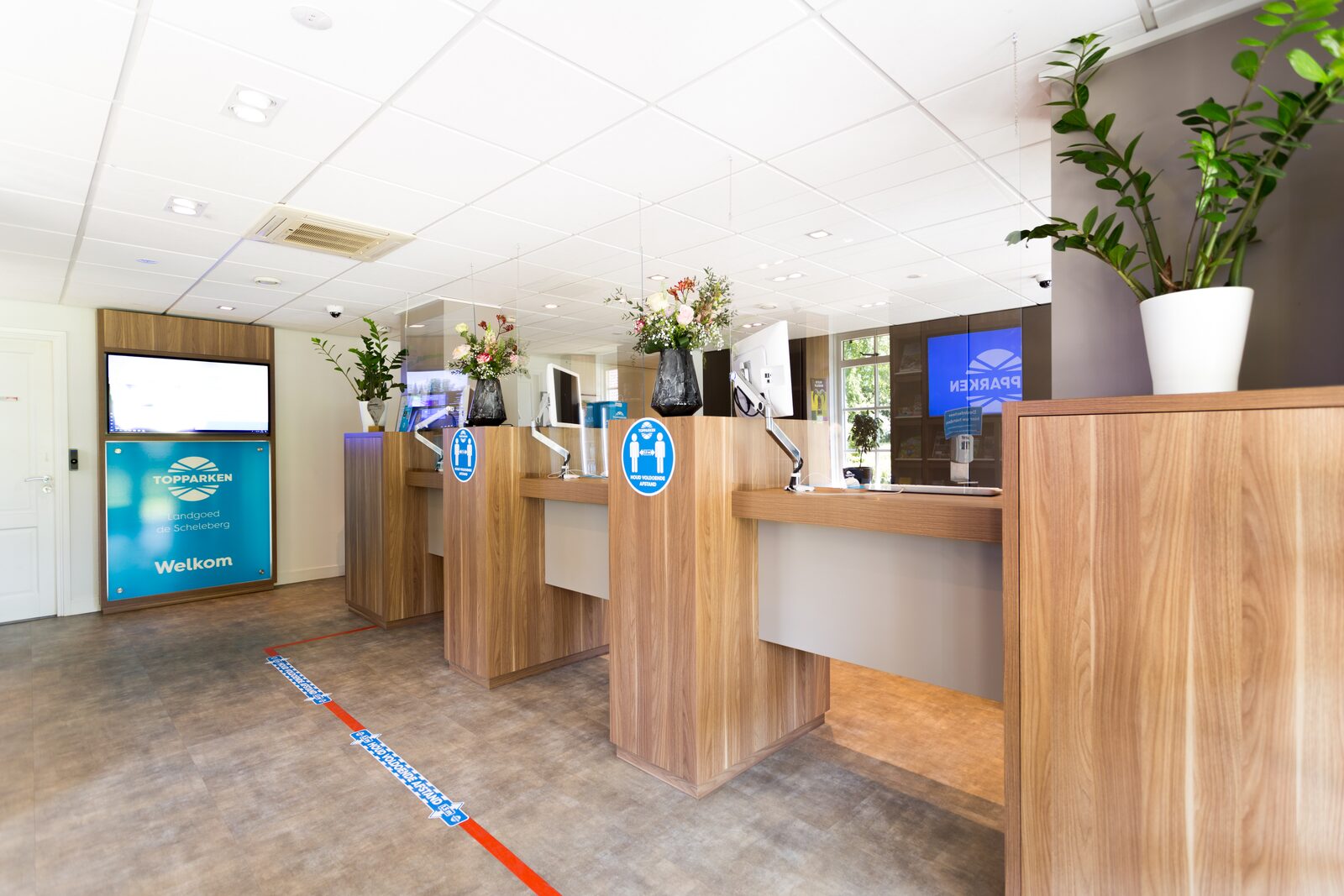 Campgrounds reopened
Toilets and showers on campsites are allowed to reopen from Monday, June 15, 2020. This was announced by Minister Hugo de Jonge (Public Health) on Tuesday, June 9, 2020. So you are one again welcome to come camping at TopParken from Monday, June 15, 2020.
Rebooking / Canceling
If you made a reservation with a rebooking guarantee, we offer you the opportunity to move your booking at no charge. Your booking value is going to be used as a credit for your next stay. You can report the desired change by email to verhuur@topparken.nl or by phone to +31 (0) 88 500 2424.

If you would like to cancel your booking and if you don't want to use the option to move your booking at another time, the general cancellation conditions and / or conditions of your own cancellation insurance apply. Due to the high demand, our waiting times are currently a bit longer than you may be used to from us.
Official Statement TopParken - Coronavirus measures taken
At TopParken we would like to offer every guest at our holiday parks a carefree holiday. However, the health of you and our employees is even more important. As a result of the measures taken by the government and based on its own considerations concerning hygiene, safety and health in our parks, TopParken has taken major safety and hygiene measures. TopParken started with these safety and hygiene measures more than 6 weeks ago. Afterwards, the safety measures, hygiene measures and work processes were gradually changed and expanded.

Read our official statement here concerning all the measures we have taken at our holiday parks.