Information regarding the Coronavirus (COVID-19)
TopParken follows the developments of the coronavirus very closely. We are in daily contact with the National Institute for Public Health and the Environment (RIVM) and the Public Health Department (GGD) so we always have the correct and latest information. We follow their advice closely. The guidelines can be found on the website of the Rijksinstituut voor Volksgezondheid en Milieu (RIVM).

Below we answer frequently asked questions about the consequences of the coronavirus on your vacation.
Last update: 7 May 2020 - 10.30 am
Swimming pools open
As a result of the relaxed measures taken by the National Institute for Public Health and the Environment (RIVM), various facilities at our vacation resorts will be reopened. The restaurants will open their doors again on June 1st, 2020, and the indoor and outdoor swimming pools and playgrounds will be reopened. Of course, we comply with the requirements of the National Institute for Public Health and the Environment (RIVM). The sanitary facilities at our locations will remain closed.
Official Statement TopParken - Coronavirus measures taken
At TopParken we would like to offer every guest at our holiday parks a carefree holiday. However, the health of you and our employees is even more important. As a result of the measures taken by the government and based on its own considerations concerning hygiene, safety and health in our parks, TopParken has taken major safety and hygiene measures. TopParken started with these safety and hygiene measures more than 6 weeks ago. Afterwards, the safety measures, hygiene measures and work processes were gradually changed and expanded.

Read our official statement here concerning all the measures we have taken at our holiday parks.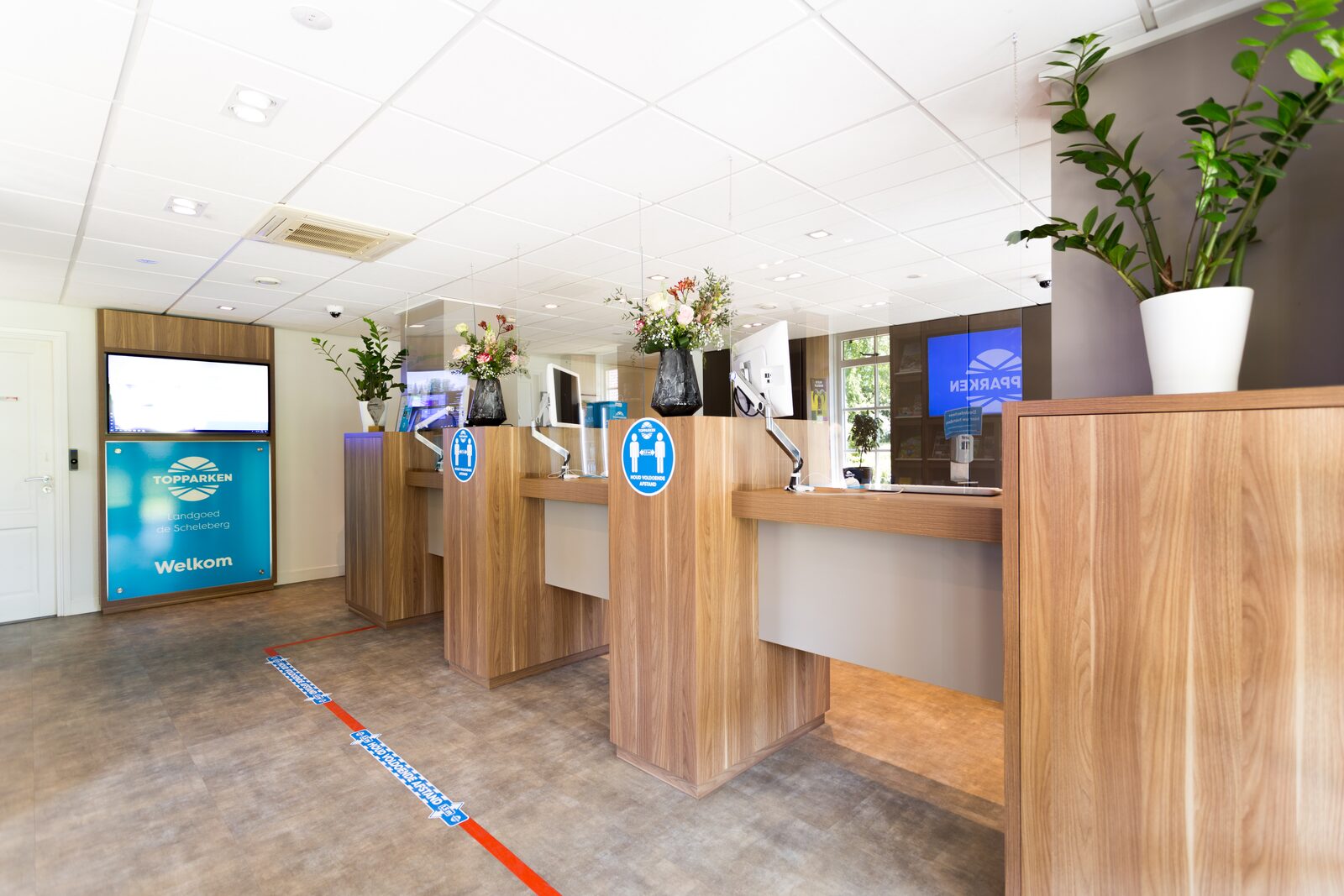 Our holiday parks are open
In consultation with local authorities, we have decided to keep our holiday parks open. Our holiday parks are spacious and our holiday homes have a spacious garden, therefore you don't need to come into contact with other holiday guests. This doesn't always apply to our camping pitches, which make use of communal facilities, too. As a consequence, these are closed.

You are therefore welcome at TopParken. We have taken appropriate safety and hygiene measures at our holiday parks. We ask you to follow these guidelines.

However, if you have symptoms of the coronavirus, we ask you not to book a holiday at one of our parks or, if you have already booked a holiday, to cancel / reschedule it. We need to think of the health of our other guests and our staff. Thank you for your understanding and cooperation.

Update April 2, 2020: Our holiday parks in South Holland are closed on the advice of the Hollands Midden security region.
Rebooking / Cancellation
If you have made a reservation with the rebooking guarantee, you have the option to postpone your booking for free. The value of your booking can be used as a voucher for your next stay. You can make your changes using our rebooking form. If you haven't decided the date of your arrival yet, you can leave this blank. We will then send you a voucher.

If you wish to cancel your booking and make no use of the option to postpone your booking, the general cancellation terms and/or your personal travel insurance's cancellation terms apply. Due to the high demand, our waiting times are currently a bit longer than usual.
Limited occupancy at our holiday parks
In order to guarantee a minimum distance of 1.5 metres, TopParken continuously monitors the occupancy of its holiday parks in order to keep the risk of mutual contact as low as possible. Based on a risk calculation and traffic calculation per park, the occupancy will be far from the maximum occupancy rate, taking into account the traffic to and from the parks, the size, layout and space of the park. This is actively monitored by our managers and receptions. In addition, all camping facilities are closed.
Camping pitches closed until first of June
TopParken strictly follows the advice and guidelines of the government, these guidelines include that no groups of more than 100 people may come together, but that mutual contact between large groups of people must be avoided. Therefore, we have decided that the camping pitches at our holiday parks will remain closed until first of June or longer if necessary. It can't even set up yet! The physical contact of campers and any children on-site can't be prevented in, for example, the sanitary facilities and the playgrounds. The safety and health of you as our guest and of our staff is the most important thing. If the date mentioned above changes, we'll inform you about this.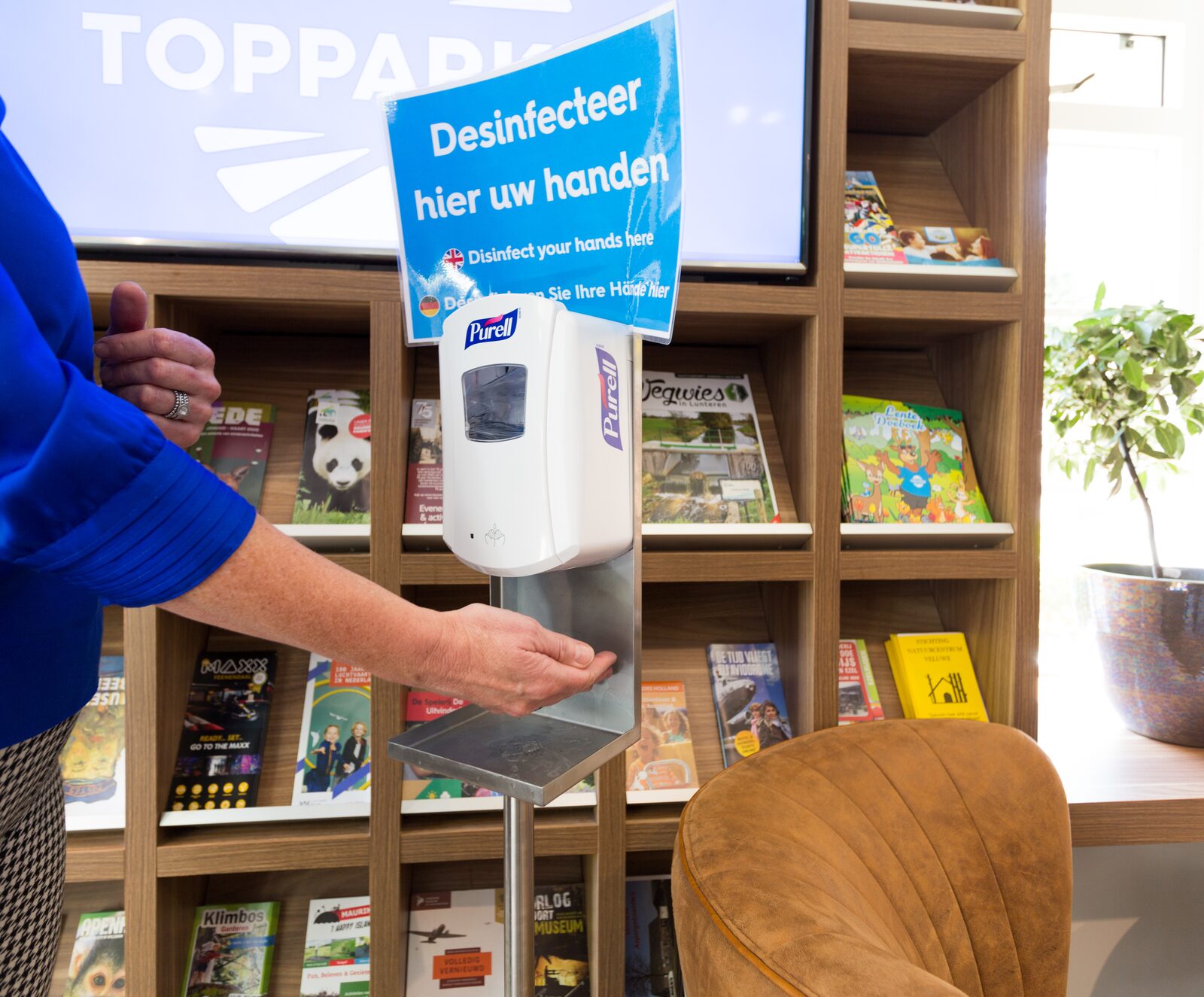 Customer service
At present, we receive a lot of telephone inquiries via our customer service. Unfortunately, it can therefore occur that you will be placed in a longer queue than you are used to.
What will happen if the coronavirus is identified at one of the holiday parks?
TopParken is in close contact with the Ministry for Public Health and the Environment. When the coronavirus is identified at one of our holiday parks, the medical and healthcare institutes will be notified immediately. Procedures regarding infectious diseases will be initiated at once.