't Loo Palace in Apeldoorn
Recently, 't Loo Palace has undergone a number of renovations, refurbishments, and expansions. Next Friday April 15th, the day will finally have come for the Palace to reopen its doors to visitors!
The Palace is more beautiful than ever
The rooms of 't Loo Palace have been renovated, and the well-known halls have been restored to their former glory. Thanks to the three audio stories, you will be guided through the remarkable history of the Palace, the House of Orange, and The Netherlands. Experience the life of its first inhabitants, Willem and Mary, wander through the home of Wilhelmina, or come home to the of Orange family.
Discover 't Loo Palace
There is lots to do throughout the year at 't Loo Palace. For instance, you can have a look at Stable Square. It houses special carriages which would transport the of Orange family during important events. There are amazing palace gardens for you to stroll through and admire from the palace roof. Discover the palace park during the Orange walk, or visit an exhibition at the museum and feel like a prince or princess on the estate.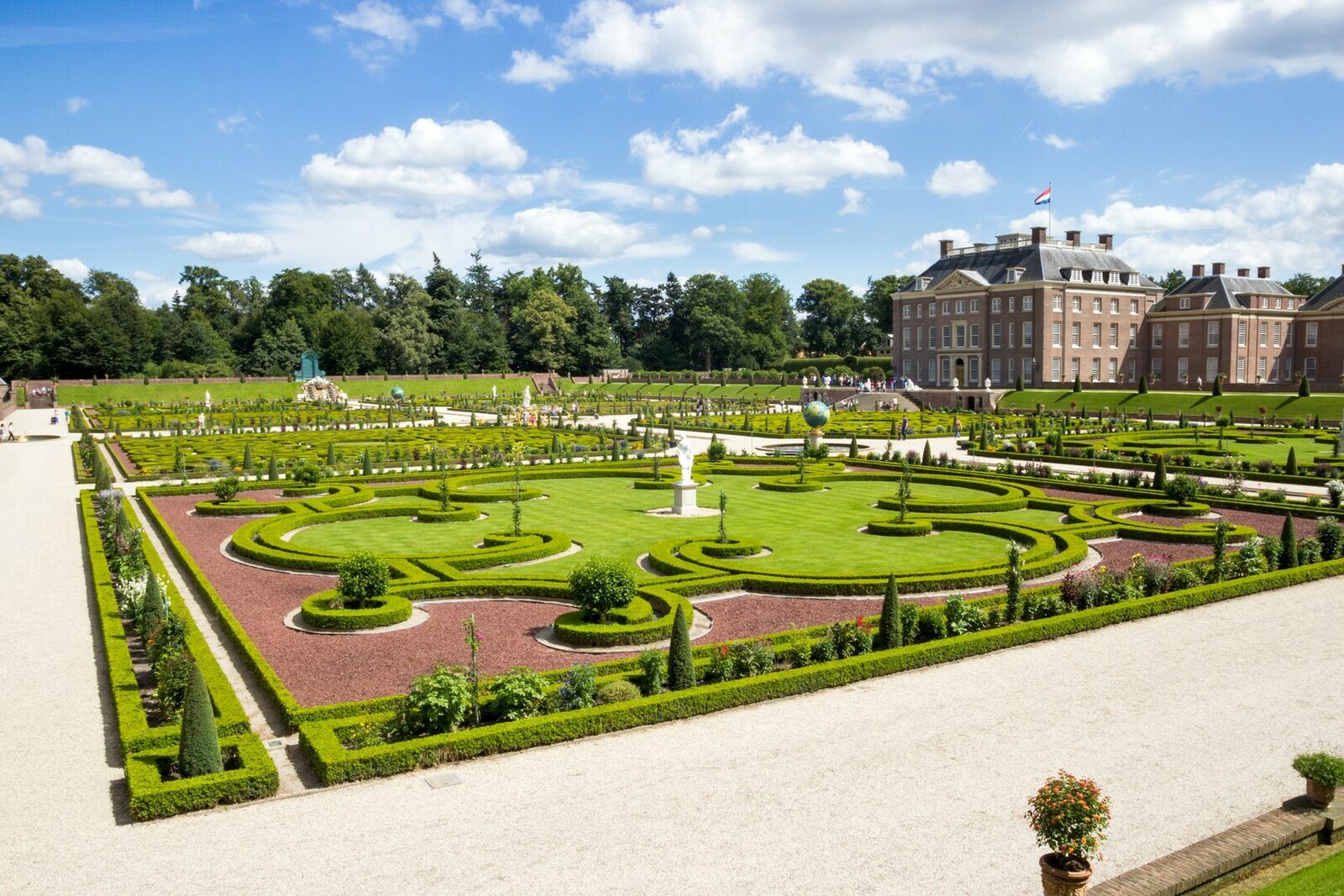 Be the first to come take a look
There are two routes to follow at the palace: east and west. When you purchase your tickets, you will choose one of these palace routes, which you can then follow either by yourself, or with an audio story of your choosing.
Route east: 'Willem and Mary'.
Route west: 'Home of Wilhelmina' and for families 'At home with the of Orange family'.
Entry prices for the palace
| | |
| --- | --- |
| 0 to 3 years | Free |
| 4 to 12 years | €9.50 |
| 13 years and up | €19.50 |
| Family ticket (2 adults with up to 4 children) | €50 |
| CJP (students with this museum pass) | €9.75 |
| Museum pass, VIP pass, and other entry permits* | Free |
*There are a number of regulations for other entry permits. You can find them here.
Buy your tickets here
Holiday Park Beekbergen
At a distance of just 12 kilometers from 't Loo Palace, you will find Holiday Park Beekbergen. The holiday park is surrounded by forests, near the Veluwe. In addition to the forest, you will also find vast heath fields, sand drifts, and agricultural fields in the area. Various cycling and hiking routes are available: the perfect way to explore the unique environment during your vacation.
Enjoy peace and comfort at a very complete holiday park with an outdoor swimming pool, a sports field, a playground, and a restaurant. Your holiday home in Beekbergen is also pet-friendly, and there is a dog playground for your loyal pet at the holiday park.
Book your holiday at Holiday Park Beekbergen here
Other holiday parks at the Veluwe
Aside from Holiday Park Beekbergen, also discover one of the other holiday parks located in the diverse Veluwe area: